News
February 22, 2022
Capital Region Chamber Now Accepting Applications for Leadership Program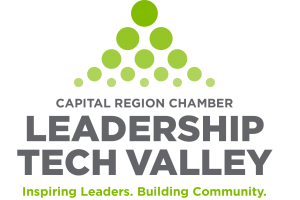 The Capital Region Chamber is pleased to announce that it is accepting applications for the Leadership Tech Valley Class of 2023. With a network of more than 1,400 graduates, LTV unites individuals from diverse fields and backgrounds to learn more about themselves as leaders and how to best serve their organizations and community.
The program starts with a retreat in September 2022, which includes leadership training, personal development, and team-building activities. Eight subsequent sessions are held each month from October through May, followed by a graduation ceremony. The monthly sessions are themed around various elements of our community to serve as a catalyst for expanding awareness in economic development, community service, leadership, diversity & inclusion, education, government, community health and arts & culture. Each session offers a unique opportunity for participants to have an inside look at some of the area's most innovative organizations; connect to top business, government, and civic leaders; and enhance their professional networks.
"Leadership Tech Valley has not only given me a renewed outlook of the community in which I live and work, but also the bright and talented people who are doing great things within it," says Courtney Buckley, Director of Marketing & Operations at Northwestern Mutual and graduate of Leadership Tech Valley Class of 2011.
The deadline to submit applications is Friday, May 6, 2022 at 3 p.m. Three complimentary, virtual info sessions will be held on March 4, March 18, and April 1 where interested applicants will learn about the Leadership Tech Valley program.
Register for an info session and download the application here>>
For additional information, please contact Brandi Landy, Sr. Director of Talent Development, at 518.431.1414 or blandy@capitalregionchamber.com.