Diversity, Equity and Inclusion (DEI) Resources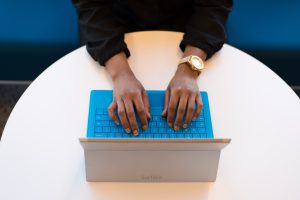 The Capital Region Chamber is committed to supporting a diverse and inclusive workforce in our region. Beyond being the right thing to do, studies have shown that businesses and communities that are more diverse and inclusive are more innovative, have better employee engagement and experience a competitive advantage in the marketplace. By 2050, the U.S. stands to gain $8 trillion in GDP by closing the nation's racial equity gap. Lessening and eliminating disparities for others benefits everyone (W.K. Kellogg Foundation).
The Chamber has created a resource guide to assist you on your diversity, equity and inclusion journey. Whether you are just starting or are at an advanced stage of work, we encourage you to explore the articles and tools below.
NEW: There is now a diversity and inclusion calendar to help you as you plan and schedule events and a DEI consultant directory for businesses and organizations who are considering retaining a consultant to help advance their DEI goals. We encourage you to use these tools as you advance your work.
Resources, Reports and Tools to Assist your DEI Work
The Business Case for DEI and Related Surveys
Why Diversity and Inclusion Matter
2021 State of Diversity Equity and Inclusion Efforts
The Deloitte Global Millennial Survey 2020
Where we Are: Part of the "Improving DE&I for SMBs" Series by salary.com 
CEO Action for Diversity & Inclusion
DEI Terminology and Glossary
DEI Statements, Frameworks and Assessment Tools
Equity in the Center – Building a Race Equity Culture & associated PDF Awake to Woke to Work
Meyer Diversity, Equity, and Inclusion Spectrum Tool
Meaningful Metrics for Diversity and Inclusion
Questions to Consider When Assessing Your Company's DEI Efforts
10 Examples of Diversity Statements
Delivering through Diversity & associated PDF 
Diversity, Equity and Inclusion Essential Facts
Essential Guide to DEI – A Perspective and Roadmap for Success
DEI Best Practices and other Important Considerations
Tips for Creating a More Inclusive Job Description
Five Essential Leadership Competencies of an Effective D&I Practitioner 
Embracing Racial Equity: 7 Steps to Advance and Embed Race Equity and Inclusion Within Your Organization
From Commitments to Action: How CEOs Can Advance Racial Equity in their Regional Economies
DiversityInc Best Practices Webinars
Untapped Talent Inclusion Guide
Getting to Equal: The Disability Inclusion Advantage
Back to Business: How Hiring Formerly Incarcerated Job Seekers Benefits Your Company
Empathy Is The Most Important Leadership Skill According To Research
Other Resources
Capital Region Employment Alliance Business Resource Event Resources
Black-Owned Businesses and Black-Led Organizations in the Capital Region (organized by Upstate Alliance for the Creative Economy)
CapNY Diversity & Inclusion Resource Guide & Rock Stars
Dr. Wycoff Resource Library – Racism, Bias, Prejudice, Trauma
65 Resources for Racial and Health Equity
Colors to Success: How to Incorporate DEI Into Your Workforce (1 hour video/webinar)