Talent Attraction and Retention
The Capital Region Chamber recognizes how important talent is to economic development. Through programs like Executive Mentorship, Campus Connect, and Leadership Capital Region, the Chamber: assists local employers in recruiting bright, new talent to our region; increases awareness of our community assets to professionals; and provides professional development programs to enrich your staff.
Specifically, the Young Professionals Network (YPN), a workforce development initiative, helps connect, develop and empower young professionals in the Capital Region. YPN provides young professionals in all career types the opportunity to come together and share their ideas and vision for the future. YPN also created a talent attraction video, available for the community to use and share. View it here.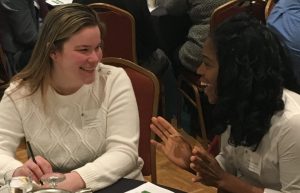 Executive Mentorship
The Executive Mentorship Program connects ambitious young professionals with high-level business leaders to support each other's professional and personal development. To date, more than 700 young professionals have been matched with area leaders.
Read More

Campus Connect
With nearly 80,000 college and university students in the region, Campus Connects focuses on working with local college students to inform them of the advantages of being a young professional in the Capital Region.
Read More

Leadership Capital Region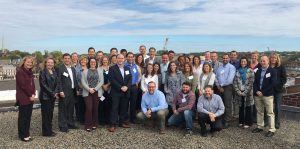 Leadership Capital Region, (formerly Leadership Tech Valley) is an interactive program that provides participants with skill development and community immersion experiences that enable them to grow personally and professionally. The program builds a solid foundation of informed, action-oriented and productive employees and citizens.
Read More