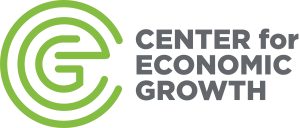 The Center for Economic Growth (CEG) is dedicated to driving economic growth in New York's eight-county, 1.1 million person Capital Region. As the nonprofit regional economic development organization, we do this by attracting investment and talent; growing manufacturing and workforce capabilities, leveraging industry clusters, and developing the entrepreneurial ecosystem. CEG serve as a catalyst and works with partners and stakeholders to prepare the region to compete and move high-impact strategies and projects forward.
An affiliate of the Capital Region Chamber, CEG is supported by investors in business, government, education, and the nonprofit sectors who are committed to sustainable economic growth and shared prosperity.
The Albany-Colonie Regional Chamber, The Chamber of Schenectady County and The Chamber of Southern Saratoga County serve as affiliate chambers to provide issue advocacy at the local level and present locally-focused programs. All members of the Capital Region Chamber have access to any of the offerings of the affiliate Chambers.
The Capital Region Chamber Foundation is a 501(c)3 charitable not-for-profit. Its mission is to advance the work of the Capital Region Chamber in engaging the business community to address business, civic, education and workforce development issues critical to the economic vitality of the region.
Initiatives of the Foundation include the Young Professionals Network, Diversity and Inclusion, Leadership Capital Region and the Entrepreneur Boot Camp.
Donations to the Foundation or any program of the Foundation are tax-deductible as a charitable contribution. Program participation costs are excluded and would be considered a business expense.
Business Services Corporation, dba Benefit Choices, is a for-profit subsidiary of the Capital Region Chamber. Its primary activity is selling health insurance to individuals and small business (100 and below employees). Other purposes include operating a micro-enterprise loan fund, providing advertising opportunities and affinity programs for members and providing travel opportunities to the membership and the greater community.