Capital Region Advancement Fund

The Capital Region Advancement Fund was created to provide low-interest loans to help area businesses who have been impacted by the COVID-19 pandemic. Businesses that demonstrate negative COVID-related impact such as reduction of revenues, employee layoffs, change in capital expenditures or disruption to expansion/growth plans are encouraged to apply. Funding can be used to retain employees, help cover expenses, support operations and make necessary adjustments toward a sustainable future.
This fund is not an income replacement program or a grant program. 
The fund is available to both for-profit and nonprofit businesses located in Albany, Columbia, Greene, Rensselaer, Saratoga and Schenectady counties. Please see below for eligibility requirements.
Click here to read about business owners who utilized the Capital Region Advancement Fund to keep their business alive during the pandemic.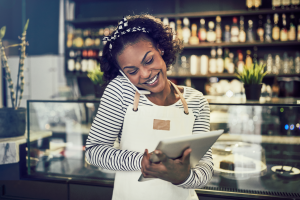 Program Highlights
Loan amounts of $25,000 – $500,000
Terms ranging from 2-10 years (depending on use of proceeds)
Interest rate fixed at 1.5%
Application fees waived
Low to no closing fees
Principal payments deferred for first 6 months
No prepayment penalties
No bank involvement required
Limited collateral requirements for requests

under

$50,000
Eligibility
Must be either a for-profit business or nonprofit organization located in one of the six counties covered by the fund (Albany, Columbia, Greene, Rensselaer, Saratoga and Schenectady)
Must be in business at least 6 months prior to March 11, 2020
Applicant can demonstrate COIVD-related hardship through: closing of business operations or reduction to revenues or employee layoffs or change in capital expenditures or disruption to expansion/growth plans
Applicant should be able to demonstrate sufficient historical cash flow prior to 2020. Applicant must show the ability to repay all borrowed funds
Recipients of SBA EIDL or PPP are encouraged to apply if more capital is needed
Funds will help in the retention and/or creation of existing jobs (including self-employed individuals)
Please note: All requests above $50,000

must be secured by sufficient collateral

Funds

cannot

go toward investment income based businesses or for the refinance or consolidation of existing debt
Applicant cannot have any bankruptcies or foreclosures over the past 3 years
Business must have generated

operating income

between March and December 2020
Membership in local, county or regional chamber is not required
To learn more about the Capital Region Advancement Fund and how to apply, please fill out the form below and a member of our staff will contact you. If you have questions, please email [email protected]. 
*PLEASE NOTE, THIS FORM IS NOT AN APPLICATION.*
If you do not receive a confirmation email after completing the form, please contact [email protected].