Adopted Nonprofit Program

Since its inception in 2002, the Women's Business Council's Adopted Nonprofit Program has raised more than $62,000 for local nonprofits and has helped raise awareness about many worthy organizations in our region. The program began as a means to educate and increase awareness of local non-profit agencies, and to provide volunteer opportunities for members of the Women's Business Council (WBC).
For more information about the partnership, click here. To see a list of previous Adopted Nonprofits, click here.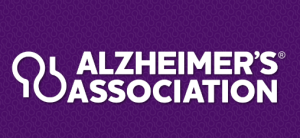 The Adopted Nonprofit for 2023 is the Alzheimer's Association of Northeastern New York. The WBC will raise money for the organization at its programs and the WBC Holiday Fundraiser in December and will collaborate during the year on other opportunities to generate donations and raise awareness.
About the Alzheimer's Association of Northeastern New York: Alzheimer's Association leads the way to end Alzheimer's and all other dementia — by accelerating global research, driving risk reduction and early detection, and maximizing quality care and support.
For additional information, contact Gloria Baker at 518.431.1421.

TESTIMONIALS
"On behalf of our Board of Directors and Staff, I extend my deepest appreciation to the Women's Business Council of the Capital Region Chamber for selecting the Epilepsy Foundation of Northeastern New York as your 2019 Adopted Non-Profit. We have had such an amazing year working with all of you! We had several goals as we entered this partnership including increasing awareness of epilepsy, putting a face to epilepsy by introducing local women, professionals in our community, who are living with epilepsy personally, or caring for a family member with epilepsy, and finally teaching everyone to recognize seizures and provide appropriate first aid. We accomplished all of this, and so much more! We made new friendships and connections, and we raised money to support local programs for people in our community affected by epilepsy. The Epilepsy Foundation could not have the impact that we do without the incredible support of the business community. Thank you for making 2019 a special year for the Epilepsy Foundation of Northeastern New York."
– Jeannine S. Garab, Executive Director, Epilepsy Foundation of Northeastern New York, Inc., 2019 Adopted Nonprofit
"We are so thankful to the Women's Business Council for selecting Whitney Young Health as 2017's Adopted Nonprofit. This past year demonstrated the whole-hearted support the business community has for our patients and our mission. This year-long adoption allowed WYH to enlist scores of new ambassadors for the organization as we continue to meet our mission. The success of this partnership exceeded even our most lofty expectations, enabling us to continue to provide the best care possible to our patients — the very people who benefit from this program. We couldn't be prouder of the relationships that have been forged as a result of this partnership, or the ability to continue our mission of providing quality care to the community members who need it, regardless of income."
– David Shippee, President and CEO, Whitney Young Health, Jr. Health Center, 2017 Adopted Nonprofit
As the 2015 Adopted Non-Profit, the WBC membership mobilized behind the St. Paul's Center mission in many impactful ways. The monthly raffles and the holiday party were effective in raising funds – but really, the benefits go beyond that. The longer-lasting impact came by way of Board member recruitment, ongoing committee participation, and increasing awareness. Speaking at each WBC program and participation in shelter activities brought to life the impact of homelessness. And most importantly, each member understands the impact one person can make in changing the life of a homeless family.
– Tracy Pitcher, Executive Director, St. Paul's Center, 2015 Adopted Nonprofit