News
February 4, 2021
Member Spotlight: Trent Griffin-Braaf, CEO & Founder, Tech Valley Shuttle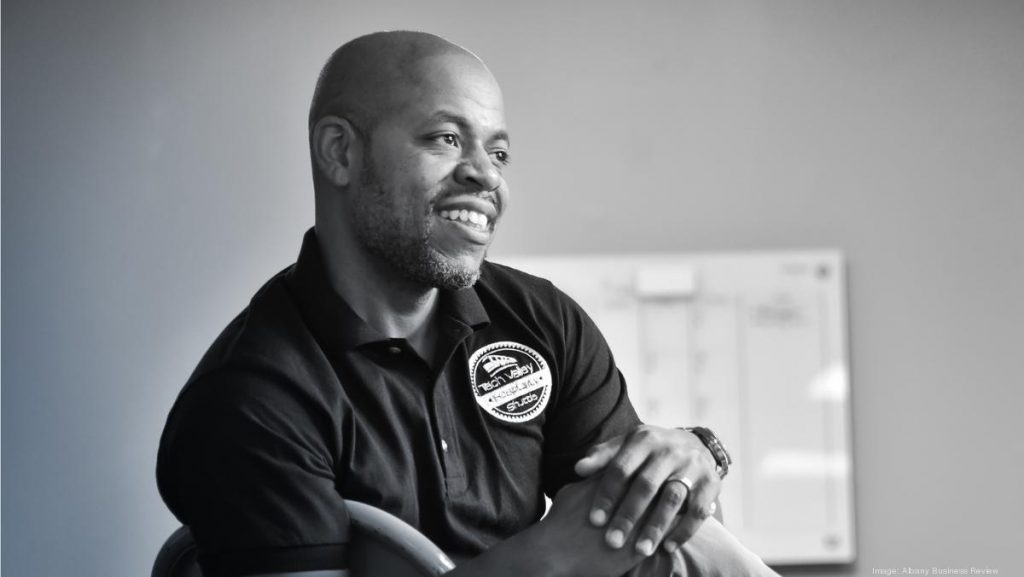 As an advocate for the regional business community, the Chamber – through its leadership, educational programming and community collaboration – is committed to diversity, equity and inclusion. By engaging individuals reflective of the full spectrum of our region, businesses advance innovation and productivity and gain competitive advantage. This week we are happy to feature Trent Griffin-Braaf, CEO & Founder of Tech Valley Shuttle, in the member spotlight.
As an African American business owner, in what ways do you draw on inspiration from Black History in your current business practices? 
"I am inspired by African American leaders from the past, I acknowledge and appreciate the challenges they have overcome. The power they displayed is something I'm able to draw inspiration from. The sentiment of community and helping each other has been incorporated into our business practices highlighted by the services we provide."
How have historical stories from Black History, particularly related to business, inspired/informed the way you approach your business?
"I've read some amazing books with historical stories from Black history related to business. One of my favorites is Daymond John. He is most famous for his role as a million-dollar investor on the hit show Shark Tank. He also went on to write two books, The Power of Being Broke and Powershift. Daymond John shares how he used his poor upbringing to motivate him to build a multimillion-dollar brand. His discipline and commitment to his dreams were inspiring and motivating me to never give up and continue to see the glass half full instead of half empty. Another one of my favorite historical stories is Dapper Dan: Made in Harlem. Dapper Dan is known for introducing brands such as Gucci & Louis Vuitton to black communities in the 80's-90's. This book has taught me the importance of marketing and branding in ways to connect with your customers. Lastly, Black Fortune shares the story of six former slaves who went on to become millionaires. These stories remind me to be resilient and fearless when confronted with challenging situations."
We notice that you have a philanthropic angle to our business model, where you help nonprofits.  Can you talk a little more about this model and why you view it as an integral part of your business model? 
"At Tech Valley, we believe transportation to and from work is a powerful tool to combat poverty. If folks can't get to work, they can't pay their bills and take care of their families. Additionally, we provide free monthly shuttles to surrounding state prisons to help inmates stay connected to their loved ones. Studies show these connections while one is in jail can lead to a higher success rate of one getting home and staying home after being released. I believe it is my responsibility to find ways to be a part of solutions that impact my community."
Why do you place importance on giving back?
"Much of my success in business has come from the help of others. The help and support from my family, friends, and community does not go unnoticed. Therefore, it is of great importance for me to continue to help others to build a brighter and stronger community. "
More about Trent Griffin-Braaf and Tech Valley Shuttle
Tech Valley Shuttle was established in 2016 by Trent Griffin-Braaf. He started the business with the thought of it being the hotel industry's solution to unreliable transportation. Fast forward to 2021, Tech Valley Shuttle now offers a Go-To-Work program, which focuses on workforce transportation solutions; prison shuttle services to connect loved ones with incarcerated individuals and a Capital Region Events Shuttle.
What is Griffin-Braaf's favorite part about living and working in the Capital Region? "Opportunities are everywhere! The area is growing and changing as we speak. For us to be able to bring such valuable services that help others in this region is really what means the most to me."