News
October 11, 2023
MEMBER SPOTLIGHT: Mohawk Valley Art Shoppe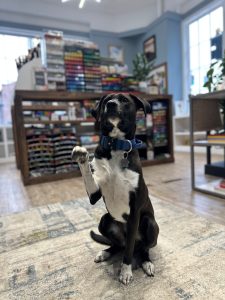 Mohawk Valley Art Shoppe was founded/established in Spring 2023 with their Grand Opening on June 21, 2023.
An interesting fact most people don't know is that they offer free parking at the Stockade Inn overflow lot, AND curbside pickup as well! Their Director of Customer Service; Walter, is a Border Collie/ Lab mix who ensures that every customer feels welcome and leaves with a smile.
Mohawk Valley Art Shoppe has an amazing selection of hard-to-find supplies, as well as a welcoming, friendly environment that invokes inspiration. Their walls are adorned with art made by local artists and is rotated out every two months, so there's always something new to see! They take pride in supporting artists and harboring a sense of community. They love having the local art on display because it's a great way to not only get exposure for the artists, but also to inspire people to create something beautiful themselves.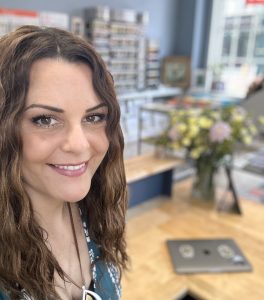 "As a member doing business in the Capital Region, I just learned that I can post my class schedule on the community website, so I plan to do that asap!" said Devery Gara. "My favorite part about living/working in the Capital Region is the people! Between my years working at the Schenectady Public Library, and now Mohawk Valley Art Shoppe, I have been so fortunate to meet some super cool, amazingly kind, and interesting people. I feel so fortunate to have been so welcomed by this community. Last week a customer drove all the way from Utica to buy some Trekell brushes. (The best, in my opinion, and also difficult to find) He loved the store too, and said that it was worth the drive and would be back soon. It felt really good that someone went through such lengths to get here, and enjoyed his experience enough to make the trip again."