News
August 5, 2021
Member Spotlight: Jeffrey Kiplinger, Owner, Cohere Business Strategies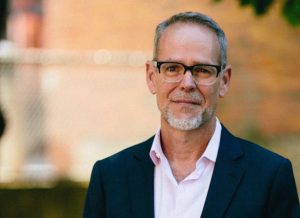 Jeffrey Kiplinger, owner of Cohere Business Strategies, founded his business in 2018. After a long career in pharmaceutical development, in the early 200s he took an entrepreneurial path and never looked back to the corporate world. His passion is helping owners who are "deep experts" in their field (not experienced business people) transform from expert to entrepreneur. In fact, one of the programs offered by Cohere Business Strategies is called "Expert to Entrepreneur." He also offers other programs around building a strong sales pipeline, business strategy analysis, growth planning workshops and more. Kiplinger works with consultants, small business owners, technical sales professionals and executives.
Kiplinger says he started his business for two reasons. First, because there are few resources in business development and strategy that recognize the unique features of being a scientist or a technical professional. Second, because he sees small companies as the key to innovative R&D. Large corporations no longer resource their own R&D; instead, they compete globally to access the best ideas and talent. The result is that talent and innovation are more valuable than ever before, and those who grow businesses around them have an opportunity to profit.
As a new member of the Chamber, Kiplinger is excited to learn more about other members and their businesses!
For more about Cohere Business Strategies, visit coherebusiness.com.