News
December 5, 2022
Member Spotlight: Biz Idea Shower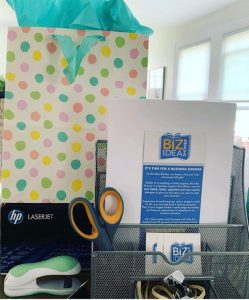 Biz Idea Shower was established just before the pandemic. One of the interesting facts that people don't know about their business is that you can potentially receive FREE PRODUCTS AND SERVICES as a start-up company or non-profit and that they offer perks to their clients like a complimentary one-on-one business coaching session and connections to resources unique to this area.
Who doesn't want free stuff? Every new business who signs up with them also gets access to our private EMU-Entrepreneur Meet Up Group on Facebook where they invite established entrepreneurial speakers and authors to impart their great wisdom.
Biz Idea Shower is known for helping people make great connections. We are always looking for ways to assist their clients. They teach their clients how to leverage their own networks. They are grateful to the Capital Region Chamber for helping them make good connections from the onset. Their passion for start-ups is palpable. They find ways to help entrepreneurs find everything from products and services to funding and it often comes full circle.
"Both of my businesses grew exponentially because of my Chamber membership. Attending networking events, leads groups, Leadership Tech Valley, the annual dinner and more, led to connections and success," said Janet Tanguay.
They love the Capital Region because it is close enough to NYC, Montreal, Boston and Vermont with plenty to do here from concerts and plays at Proctor's to hiking in the Adirondack and enjoying all of the seasons here. They love living and working at Mohawk Harbor where it feels like living on vacation every day.
What's great about Biz Idea Shower customers is they don't just talk the talk, they walk the walk. They are true to their word and that means everything to them.