News
September 26, 2019
Member Spotlight: Adirondack Film Society / Lake Placid Film Festival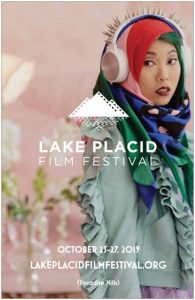 The Adirondack Film Society and the Lake Placid Film Festival joined the Capital Region Chamber this year in order to expand our reach and impact throughout the region. The Chamber is a powerful resource to help us build relationships with regional partners and the team has been instrumental in connecting us to opportunities.
Without doubt, our greatest accomplishment is when we deliver film programs that enrich lives. Our biggest reward is when attendees say, "thank you for bringing films here that we wouldn't be able to see."
Now in its 19th year in 2019, the Lake Placid Film Festival (LPFF) has presented unique and diverse film and related programming in an intimate, yet world renowned location. Throughout our rich history, we have consistently delivered a combination of feature length, documentary, short and student films and our annual event includes conversations, panels, seminars, filmmakers, producers, directors, actors, screenwriters and special events. The Lake Placid Film Festival (formerly Forum), is an annual event of the Adirondack Film Society, which is a 501(c-3) non-profit organization located in Lake Placid, New York, organized with the mission of bringing quality film programming to the Adirondacks year-round.
Lake Placid, located in the heart of the Adirondack Park, is the jewel of the Empire State. Surrounded by mountains and lakes, our fest is held in the most breathtaking setting imaginable. Held in late October, the Lake Placid Film Festival comes to the village showcasing top films from all over the world, while nature is displaying the flaming colors of autumn, white mountain peaks, crisp fresh air, and world-class hospitality. This is an event that is not to be missed!
The Lake Placid Film Festival was co-founded by Lake Placid native Kathleen Carroll, former movie critic for the New York Daily News, Russell Banks, internationally acclaimed author, Nelson Page, former theatre owner/operator, Naj Wykoff, artist and writer and John Huttlinger, local businessman and arts patron. Programming for the LPFF has always been our top priority and we seek out those films that typically cannot be seen anywhere else in the Adirondack region.
Throughout the years, the LPFF has featured and hosted academy award winning directors such as Guillermo Del Toro, John Sayles, Milos Forman, Norman Jewison and Martin Scorcese. Actors including Debra Winger, Kyra Sedgwick, John Favreau, Matthew Modine, Jennifer Jason Leigh, Cliff Robertson, Peter Riegert, Steve Buscemi, Tony Shalhoub, Patricia Clarkson, Campbell Scott and Willem Defoe…to name a select few.
Our team of talented volunteers and industry professionals, led by Festival Director Gary Smith, is planning a memorable event from October 23-27th, filled with films, VIP Hospitality Suite, special events, actors, producers, directors, panels and special memories for our attendees. Some of our events this year include: Sneak "Peaks" Party, "Night Before" Party, "Afterglow" Party, Wine Tastings, Tribute Gala honoring Russell Banks and "Your Shorts are Showing" Awards Ceremony. So far, our special guests include actor Peter Riegert, Chris Costello (daughter of Lou Costello), producer/director Louise Woehrle and more to be announced.
We encourage you to visit our website often for updates to the 2019 Fest and explore the films (schedule posted in Sept-Oct) and events you'd like to attend. Our 2019 Full Festival Pass includes your entry into everything except the Tribute Dinner (tickets sold separately).
As a special offer to our fellow CRC Members, we would like to extend a special discount of $20 on our "Full Festival Pass" (valued at $119). Visit LAKEPLACIDFILMFESTIVAL.ORG and use code: CRC19 when purchasing your pass. See you in October!