News
March 29, 2023
Girl Scouts of Northeastern New York Appoints New Director of Marketing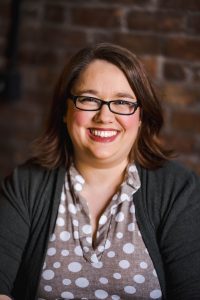 Girl Scouts of Northeastern New York (GSNENY) has named Karla M. Gareau, MBA as its director of marketing.
In her new role, Gareau is responsible for raising awareness within the public area, among target audiences not yet connected to Girl Scouts, and stewarding GSNENY's brand across the 15 counties of Northeastern New York. She will also lead the charge to position GSNENY as the expert on girl experience and partner of choice for people who want to empower the next generation of girl leaders. Gareau's work of telling the Girl Scout story will help to attract new donors, volunteers, and, ultimately, youth to the movement, thereby expanding the reach and impact of GSNENY.
Gareau brings over 10 years of experience in fundraising, managing social media, and managing events and projects in the non-profit sector with her to her position at GSNENY. Prior to joining GSNENY, Gareau was the Director of Communications and Operations for Nacy Warner Associates. There she provided the team and clients with marketing and communication strategies to get the word out about the good work they were doing. She also worked for five years in the financial world, helping over 50 families gain financial independence, was on the Upper Hudson Planned Parenthood board of directors, served as the President of the Capital Region Marist Alumni Chapter and was on the board of directors for Charitable Gift Planners of Northeastern New York.
She holds a Bachelor of Arts in English from Marist College and a Master of Business Administration in Management from The College of Saint Rose. Gareau is also a New Leaders Council CDNY Fellow Class of 2013, an inductee in the Marist College Theatre Hall of Fame and an Albany Business Review 40 Under 40 Class of 2022. Gareau resides in East Greenbush with her husband, Phil, and their two cats, Callie and Olive.