Inclusive Talent Exchange Group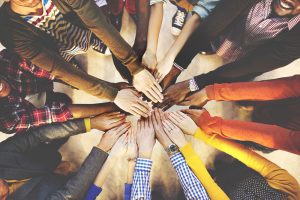 One of the Chamber's strategic priorities is to be a resource to assist members attract, develop and retain a talented workforce. A related goal is to promote the advantage of a diverse, equitable and inclusive workforce and region.
To support these strategic efforts, the Inclusive Talent Exchange group was formed in 2019, with the goal of bringing together regional professionals in the areas of Human Resource (HR), as well as Diversity, Equity and Inclusion (DEI) practice.
The Inclusive Talent Exchange group is designed to be a space for professionals to learn and grow together, as we discuss HR and DEI issues, challenges and opportunities. This is done with the goal of collectively leading the way in the Capital Region when it comes to cultivating a more diverse and inclusive regional talent pool. The group also serves as a sounding/guidance board for the Chamber, assisting in charting the road ahead, as it relates to promoting inclusive excellence and advancing our strategic mission.
The Inclusive Talent Exchange includes representation from the following businesses/organizations:
• AYCO
• CAP COM Federal Credit Union
• City School District of Albany
• College of Saint Rose
• CommerceHub
• DealerSocket
• Ellis Medicine
• Global Foundries
• Golub Corporation
• MVP Health Care
• Proctors Collaborative
• Schenectady ARC
• SEFCU
• Union College
• Workforce Development Institute
For more information on the Chamber's Inclusive Talent Exchange group, contact Jason Benitez, Vice President, Diversity, Equity and Inclusion at 518.431.1415.