News
November 10, 2022
William Wise Joins Fenimore Asset Management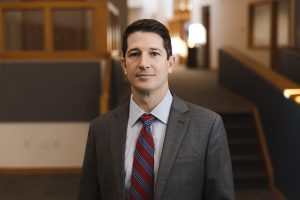 Fenimore Asset Management, an independent, Capital Region-based investment advisory firm and manager of the FAM Funds family of mutual funds, has hired William "Billy" Wise as Director, a role in which he will educate and inform financial professionals regarding Fenimore's investment products.
"With 16 years of experience working closely with financial advisors across the country, Billy will be a key contributor to Fenimore's third-party distribution and service team," said Fenimore Senior Vice President Anne Putnam. "Billy excels at helping advisors identify pathways to their clients' financial goals. His commitment to building long-term, trusting relationships exemplifies the Fenimore approach to service excellence."
Prior to joining Fenimore, Mr. Wise held national leadership positions with Tandem Wealth Advisors of Phoenix, AZ, and Beaumont Capital Management of Needham, MA. He also served as a retirement income specialist with John Hancock Investments. He is a Chartered Retirement Planning Counselor (CRPC®), an Accredited Investment Fiduciary (AIF®), and a Certified 401(k) Plan Administrator. Mr. Wise holds a bachelor's degree in political science from Trinity College in Hartford, CT.
Founded in 1974, Fenimore Asset Management is an independent, nationally recognized investment manager with more than $3.6 billion in assets under management (as of 9/30/2022) through its Cobleskill and Albany offices. Fenimore offers both individually managed portfolios and a family of mutual funds (FAM Funds) that can be used for retirement and other long-term investment planning. The firm's team focuses on in-depth research, investing in carefully selected quality businesses, and providing its investors with highly personalized investment services.