News
March 1, 2019
Top Computer Repair Services can Reduce your Digital Downtime
By: Debbie Collett, Senior Accounting Associate & Technology Support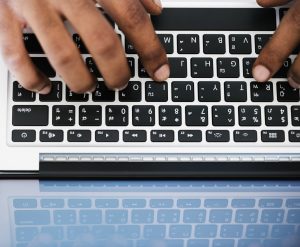 Businesses rely on computers, software, and their peripherals for bookkeeping, orders, and tracking. When a system goes down it can practically paralyze the workplace. While some large companies have full-time IT personnel, a small business or nonprofit must have someone on call for their computer repair services.
Developing a relationship with a local computer service company prior to needing their expertise can reduce your digital downtime. You might even ask for their assistance when initially setting up the system. Printers, scanners, and intranet services (a private network within the business), can be optimized by a professional to deliver the best performance. For small and medium sized businesses, a better solution is using a managed service provider.
Managed Service Providers (MSP) are firms that remotely manage your IT infrastructure (your internal network) and end user systems (desktop computers) on proactive basis, under a contracted annual service agreement. A service request could be as simple as a call to a help desk technician, or an email to request support. In addition, an MSP will assist in technology recommendations to help your business work better over the long term.
A good MSP will recommend basic items to protect your equipment and reduce downtime in the event of a failure. Here are a few items that are high on the list of must-haves:
A reliable backup system to save work and changes made throughout the day. Backups can be saved to a hard drive or a cloud account. In the event your server is non-repairable, you will still be able to have access to your records.
An anti-virus program should be installed on all servers and computers in the workplace, especially those that are connected to the internet.
Passwords that are at least 12 characters or more, using symbols, letters and numbers in random form to make them difficult to guess and harder to crack.
Robust firewall protection to manage all traffic in and out of your network.
In addition to managing your servers remotely, an MSP can handle on-site computer problems ranging from keyboard/mouse issues, to video cards, software issues, and crashes. They have the knowledge and specialty tools necessary to complete the job. They are typically able to order and obtain the correct part quickly and may have cords or other parts on hand to reduce your downtime and have you up and running the same day.
Whether you are suffering from hardware or software related issues, your Chamber has over 100 member businesses that offer a variety of computer technology services to get you up to speed, from a simple set up to an entire managed network. Our member directory is a valuable resource – we encourage you to take advantage of it.