News
April 28, 2021
Shaker Pointe at Carondelet Names New Executive Director During Strategic Transitions in Leadership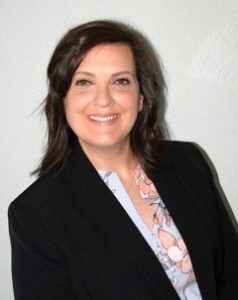 Shaker Pointe at Carondelet, an active living community for individuals 55 and older, announces the appointment of Kathy Welden to Executive Director. Welden will succeed the current executive team as of July 1, 2021.
Shaker Pointe is under the dual leadership of Executive Directors Sister Lauren VanDermark and Sister Kay Ryan. As members of the property's Sponsor, the Sisters of St. Joseph, Lauren and Kay have been an integral presence from the Founding Vision, the development, expansion, and entire operation of the Shaker Pointe community.
With Shaker Pointe and Parkland at full occupancy, the climate is optimal for this strategic transition in leadership.
Kathy has over 20 years of experience in leadership within senior living as a long-time Executive Director at Coburg Village in Clifton Park and a variety of roles at The Wesley Community in Saratoga.
"We are confident that Kathy will carry the torch and continue the excellent work and mission of the Sponsor. She brings to the table her extensive industry experience and will lead Shaker Pointe into the future," said Pamela Koniszewski, Director of Sales and Marketing, Shaker Pointe at Carondelet.
"We also are grateful for the devotion and vision of the Sisters of St. Joseph, including Sister Lauren and Sister Kay," Kate Dwyer, Operations and Marketing Manager, Shaker Pointe at Carondelet. "We welcome Kathy and l
ook forward with a sense of hope and excitement to the next chapter in the Shaker Pointe journey."
To learn more about the mission and services of Shaker Pointe, click here.