News
March 1, 2023
Saratoga National Bank and Trust Company Promotes Leslie D'Angelico to Business Development Sales Manager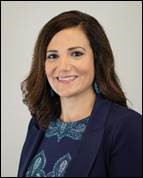 Saratoga National Bank and Trust Company is pleased to announce the promotion of Leslie D'Angelico to Business Development Sales Manager.
In this new role, Ms. D'Angelico will be responsible for day-to-day management of the Business Development Team with a focus on developing, growing and deepening new and existing relationships across the bank's footprint and business lines. She will also continue to support the bank's Retail Branch teams.
Ms. D'Angelico has more than 20 years' experience in banking, 12 of which have been spent with Saratoga National Bank and the Arrow Family of Companies. In that time, she has successfully held leadership and individual producer roles within Retail Banking.
Ms. D'Angelico attended SUNY Adirondack and has completed several courses from the American Institute of Banking. She lives in Queensbury and is active in the community serving on two boards, Big Brothers Big Sisters of the Southern Adirondacks and Queensbury Community Scholarship Association.