News
March 11, 2020
Samantha Cunningham Zawilinksi Named President of Potratz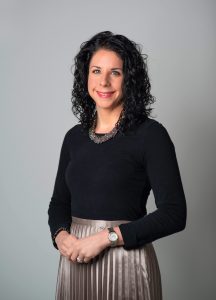 On Friday, February 27th, Vice President of POTRATZ, Samantha Cunningham Zawilinski, accepted a promotion as President. The position, previously held by Christy Potratz, is a natural fit for Zawilinski after a decade with the company.
Starting out as personal assistant to Paul Potratz, it wasn't long for her talents to be recognized— in her time at POTRATZ, she has held nearly all positions within the company and risen to the top. In 2018, her accomplishments led to her naming on the Top 40 Under 40 list by a national publication, AutoRemarketing. Leading the charge for all things relating to account services in her previous role as VP of Account Services, Samantha has spent years developing and implementing the operating structure of the accounts department and devising new marketing strategies for the firm's international client roster. Looking forward, her leadership will provide further clarity on company objectives and strategy development for achieving them.
The future of POTRATZ with Samantha Cunningham Zawilinski at the helm will see 3 additional new services provided to help business owners increase their sales and profits. 1. Consulting services for branding and social media marketing, 2. Online training courses in branding and marketing and 3. Custom produced social media video and photography content creation monthly subscription.