News
December 5, 2019
Pioneer Bank Announces Heidi Knoblauch as Venture and Growth Banking Relationship Manager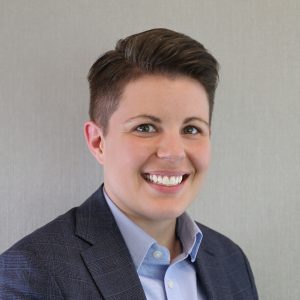 Pioneer Bank announced the appointment of Heidi Knoblauch as the bank's new Venture and Growth Banking Relationship Manager.
Knoblauch, owner of both Plumb Oyster Bar in Troy and Receipt HQ, will play a vital role in working with startup companies, organizations and individuals that support the startup industry, high growth companies, and the servicing of commercial clients.
In addition to opening her own successful restaurant and a receipt management service, Knoblauch most recently served as chairperson of both the City of Troy's Industrial Development Authority and its Local Development Corporation. She has been closely involved in economic and workforce development in the Capital Region, experience that she will use to explore potential public-private partnerships to help grow the economy in Upstate New York.
"Heidi's appointment is a crucial one for Pioneer Bank as she will be a great addition to our efforts of expanding our commercial banking division," said Pioneer Bank President and CEO Thomas Amell. "Being a successful entrepreneur and a small business owner, Heidi will bring invaluable experience and knowledge to her role to benefit not only Pioneer Bank, but also the startup business sector in the Capital Region."
Knoblauch will work closely with Rob Nichols, who Pioneer Bank recently hired as Senior Vice President of Commercial Development. This division will focus on high-growth industries in the region, including AI, gaming, clean tech, and the creative economy. Pioneer Bank continues to invest in products and services that these companies need in order to be successful including cash and risk management, debt and equity capital, treasury management, investment services, employee benefits, and HR consulting.
"I am excited to bring my experience and expertise in the startup industry to help other companies in the Capital Region and throughout Upstate New York in achieving their goals," said Pioneer Bank Venture and Growth Banking Relationship Manager Heidi Knoblauch. "The growth of businesses built in the Capital Region is important to me and I know it's a priority for Pioneer Bank. I look forward to bringing new energy and ideas in helping Pioneer obtain success in this initiative."
Before opening Plumb Oyster Bar in Troy, Knoblauch served as Digital Projects Coordinator for both the Historical Studies and Experimental Humanities programs at Bard College, as well as a Program Coordinator for JustPublics@365 for the Ford Foundation Project at the Graduate Center at the City University of New York.
Knoblauch has been recognized for her business prowess as she was named in the Albany Business Review's 40 under 40 in 2019, earned IGNITEU Accelerator's Best Pitch in 2019 and was given the YWCA's Resourceful Woman Award in 2018. She also won a Sammy Award from the Troy Downtown Business Improvement District in 2019 for Best New Business. She earned a Ph.D in History and Master's Degrees in both History of Science and Medicine, and American Studies from Yale University. She also has a Bachelor's Degree in History and Public Health from the University of Rochester.