News
October 14, 2021
NBT Bank Promotes Smaniotto to Chief Human Resources Officer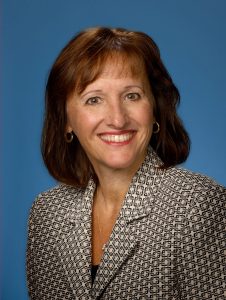 NBT Bank Executive Vice President and Chief of Staff Catherine Scarlett announced that Cynthia Smaniotto has been promoted to Chief Human Resources Officer. This achievement is the result of Smaniotto's role in supporting the organization's growth over the past 20 years, including expansion to more than 1,900 employees across seven states in the northeast.
"Cindy has repeatedly demonstrated her effectiveness as a leader throughout her two-decade tenure with NBT," said Scarlett. "Recently, as facilitator of our NBT Forward team, Cindy has provided executive leadership and guidance in helping the company and employees navigate the challenges of the pandemic."
Smaniotto joined NBT Bank in 2000 through the acquisition of LA Bank where she served as Director of Human Resources. During her time with NBT, she has held numerous roles, including Regional Employment Manager, Director of Employment Services and, most recently, Director of Human Resources. She is based at NBT's Scranton Financial Center on Keyser Avenue.
Among her many contributions to NBT, Smaniotto has supported the development and expansion of the human resources division to include specialties, such as talent acquisition, health and wellness, diversity and inclusion, and career guidance. She has also served as a steadfast employee advocate by advising managers and executives on talent development best practices.
"One of the most fulfilling accomplishments of my career has been the time I have spent supporting the cultivation of a successful and cohesive team here at NBT Bank," Smaniotto said.