News
August 15, 2019
Michael Barber Joins MicroKnowledge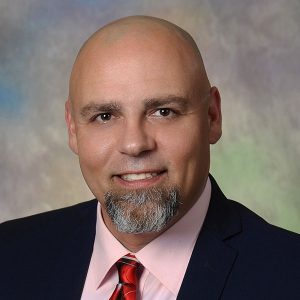 Michael Barber recently joined MicroKnowledge with more than 20 years of experience in public education. He taught for 8 years in the Rochester City School District before transitioning to administration with the Greece Central School District.
He is skilled in delivering professional development training to teachers, administrators and paraprofessionals. He also has wide-ranging experience with information management systems and the Microsoft Office suite. Additionally, Michael has engaged in extensive data analysis as well as developed and led the implementation of many new initiatives.
Michael holds a bachelor's degree in history and English from State University of New York College at Brockport. He also holds a master's degree in computer education from Nazareth College and a master's degree in educational administration from St. John Fisher College.
Michael enjoys spending time outdoors, writing and watching movies. He has two children with his wife of 19 years and one rescue dog. Michael is passionate about New York colonial history. He has visited nearly every revolutionary era fort or battlefield in New York State.