News
November 12, 2020
Member Spotlight: Strategic Emergency Training & Consulting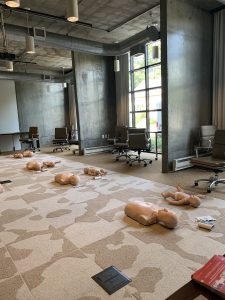 Strategic Emergency Training & Consulting was formed in June 2020 by healthcare professionals to fill the gaps in traditional training by creating an interactive and engaging environment. They offer various types of training, including CPR and first aid, and also consult with EMS agencies to help them with policies and procedures, staffing needs and more.
Strategic Emergency Training & Consulting prides themselves on having seasoned providers to deliver top-notch training. Their trainers and consultants all have firefighting/rescue/EMS experience and consistently draw upon their knowledge in the field to enhance the training for students.
Says Ryan McConky, owner and master instructor, "The people make the difference. Many say it, but here it's true. By utilizing healthcare professionals to instruct our courses we are able to teach at a level above the rest. We not only know the material, but we understand the medicine and science behind it based on many years of field experience."
As a new Chamber member, Strategic Emergency Training & Consulting is hoping to connect with other businesses in the region who may need their services. They can provide trainings at their new location in Queensbury or your office. They are following state guidelines have put COVID safety protocols in place to ensure everyone stays safe during trainings.
To learn more or book a training visit www.strategicetc.com.