News
February 1, 2022
Member Spotlight: Ray Shafer Puts Community First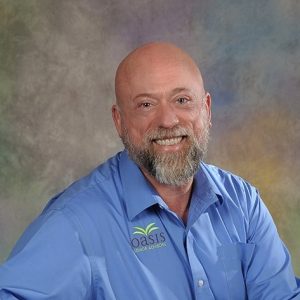 Raymond F. Shafer III  is no stranger to community engagement. Ray is a Certified Senior Advisor® and the owner of Oasis Senior Advisors based in Albany, NY. Oasis Senior Advisors is a local, community-based service providing a customized and firsthand approach to selecting a senior housing community for each individual and family. It is a free service to families, and the communities pay for the placements.
Ray attributes his success with Oasis to his commitment to support his family and community. "Over the last few years, I've spent a great deal of my time helping my parents. As they've aged, they've needed more assistance with chores around the house and with day-to-day life. We eventually came to the difficult decision to move them out of their home that they've lived in for the past ten years and into a place that offered more support and amenities for the aging." states Ray. "With my father's health issues, I spent a lot of time with my mother finding the perfect place to live where she would be able to care for my father and have an active community lifestyle which she had been lacking."
Ray spends his time through various associations, supporting the aging and their need for services and support. Ray co-chairs the Schenectady Alzheimer's walk. Ray's father was diagnosed with Alzheimer's dementia seven years ago, fueling a passion for this organization. His interactions with caregivers and patients drive his commitment to finding suitable and supportive senior housing.
He volunteers with the Meals on Wheels program thru LifePath Supportive Services for Older Adults, delivering meals every Friday. This service had exponentially grown due to COVID when seniors could not or were reluctant to leave their homes to get proper meals and nutrition. Communal lunch sites were closed, leaving many without access to meals and adequate nutrition.
Ray interacts with his clients personally. When he broke his hand walking his beloved pup, "Puppy Surprise aka Skye," he looked for options to continue sending personalized cards and notes to friends and clients in the community. Ray discovered Send Out Cards and became a distributor. He shares this service with other professionals in the community to boost the human side of business by sending personalized notes and cards. He is always available for a free demo to get you started!
Ray can be reached at rshafer@youroasisadvisor.com or by calling 518.930.6416.  Ray asks that we all become active in our communities. Together we can all build a bond and create the strength needed in these challenging times.