News
February 7, 2019
Member Spotlight: Malcolm's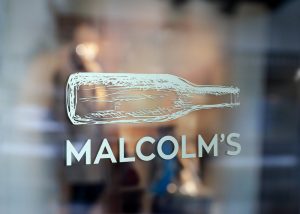 In our most recent Member Spotlight, the Chamber sat down with Nate Germain, Owner & General Manager at Malcolm's.
I have always been a lover of food. When I was younger, I worked on a farm picking produce for the farm stand and learned the importance of freshness in food. As I got older, I worked in a few diner style restaurants and realized I also had a passion for cooking and serving delicious food. After I graduated from Syracuse University, I decided to work toward opening my own restaurant. I went to culinary school at the Culinary Institute of America and learned much more about what it takes to cook in, and operate, a professional kitchen. After graduation, I moved to New York City and worked in many different restaurants, learning a lot along the way. My favorite restaurant experience, with the best food that offered the best guest experience in New York, was in the west village. It was while I worked at this farm to table restaurant that focused on local ingredients, where the chef pulled all of the flavor possible out of each ingredient during the height of its season, that I knew I wanted to open something similar to that style of restaurant. That restaurant made me want to get as much food from local farms as possible.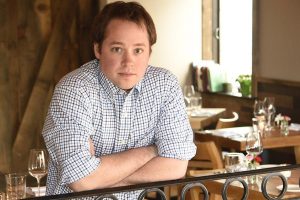 My goal is to utilize my experience in restaurants in New York City to operate a farm to table restaurant; one that is both delicious and seasonal and will support local farmers while giving guests an enjoyable and flavorful dining experience. I began looking for a location that would allow us to feel small and intimate, with the ability to expand slightly to serve small events and get togethers. A property became available in Schenectady, one town over from where I grew up in Scotia, and I could not pass it up. The restaurant space had the ability to feel small and intimate, utilizing a first floor with an open kitchen concept, along with a second floor for expanded dining and parties.
We began construction on Malcolm's renovating a small casual bar into an upscale farm to table restaurant. Malcolm's benefited from a small business loan from the NYBDC, which allowed us to purchase brand new kitchen equipment and renovate the space with an open kitchen and a rustic interior.  We made connections with local farms like Lovers Leap Farm in Kinderhook, where we get all our pork products; Highland Hollow Farm in Schoharie, which supplies us with beef; Buckley Farm in Ballston Lake, where we get our Chickens; and Roxbury Farm, also in Kinderhook, where over the summer we were delivered organic produce from their Community Supported Agriculture Program every Tuesday. Guests can expect to come to the restaurant and feel at home with a relaxed, intimate, and fun vibe. The food is local and seasonal; the menu offers the option of snacks (smaller plates meant to be an exciting start to a meal), appetizers (more sizable plates that are interesting and could be shared), and entrees. In addition to offering fresh, local food, we strive to accommodate food allergies and dietary preferences. We cook everything in the restaurant from scratch, including our dessert selections, and try to be as fresh and exciting as possible while working with local ingredients.