News
May 25, 2022
Member Spotlight: John G. Millett, J.D. – A Safer Divorce | Mediation – The Alternative to the Traditional Divorce Attorney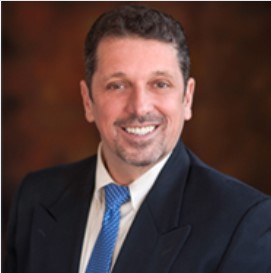 Safer Divorce, L.L.C., principal John G. Millett J.D., divorce survivor and law school graduate, has been mediating since 2008, opening up a location in Albany, NY in 2021.
Mediation is available to everyone for all types of disputes. Prior to litigation, during litigation or even if issues arise after a dispute is settled. Because John G. Millett, J.D. | Mediation – A Safer Divorce, LLC is not a large firm this allows them to keep their costs down while providing personalized mediation at a lower hourly rate.  John helps his clients resolve disputes and reach the same results, for a fraction of the cost.
"What is interesting about my business model, is I use my past experiences as a mediation-lawyer, business owner and father to assist my clients. If it is a divorce mediation, commercial litigation, I try to offer some tidbits of what I saw work in the past."
As a member doing business in the Capital Region, John G. Millett, J.D. uses the Capital Region Chamber resources as a starting point to work with families and business in the area.
John's favorite part about living and working in the Capital Region is the beauty.  He enjoys having the best of both worlds as he resides in Schoharie County and has his office in Albany.
"John really helped make sure the best interests of the entire family were at the heart of all our decisions." ~ Anonymous client