News
January 6, 2022
Member Spotlight: Dr. Jacqueline Richardson-Melecio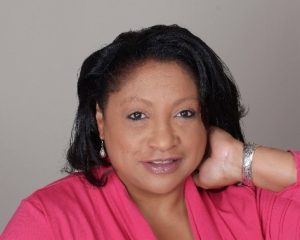 Dr. Richardson-Melecio is the President/CEO of Equity Dynamics, LLC – a diversity, equity, and inclusion consulting company. She brings more than 25 years of experience as a diversity, equity, and inclusion (D.E.I.) expert and delivers quality consultation and training services to corporate, government, community-based, healthcare, and educational organizations.
As a Doctoral-level researcher, Licensed Masters Social Worker (LMSW), and bi-lingual professional, she has dedicated her career to supporting organizations in building awareness, knowledge, and skill in understanding the impact of race, culture and diversity. Her consultancy has allowed her to spearhead executive level management, strategic planning, program development, and training initiatives that support individual and organizational level insights in understanding and considering the intersections of race, culture, identity, social justice, and equity and its relevance to workplace culture. In doing so, she seeks to translate knowledge into strategies, and strategies into solutions for complex systems of care and corporate entities that seek to proactively navigate the cross section of race, culture, and diversity. Her work supports organizations to help them build tangible and measurable outcomes that support organizational D.E.I. initiatives and enhancing workplace wellness.
In step with her commitment to diversity, equity and inclusion, Dr. Richardson-Melecio has written her first book, "Belonging: Shifting Your D.E.I. Narrative", which will be published in May 2022 with New Degree Publishing and is now available on pre-order. In writing this book, she seeks to help organizational leaders be proactive in their D.E.I. journey. Her hope is that readers will discover a different perspective to D.E.I. while also feeling equipped to take impactful steps in leading their organization's D.E.I. initiatives. Dr. Richardson believes that the expressed and lived value of Belonging is essential to creating an inclusive workplace. Through this book, she hopes to instill in you her passion for this important work.
To purchase a copy of the book click here.