News
May 12, 2022
Member Spotlight: Capital CFO Offers More Than Bookkeeping and CFO Services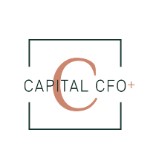 Capital CFO, founded in 2016, recently announced their name change to Capital CFO+.  The reason behind the name change is that they offer more than just bookkeeping and CFO services, they are your business partner for customized solutions.
One thing that Capital CFO+ is known for is their one-to-one, white glove service. "We know that our accessibility, our flexibility and our adaptability to client needs sets us apart. Capital CFO has always been relationship-driven and focused on providing successful solutions for small businesses. We have spent the last five years listening to our clients – developing relationships and responding to client needs, putting our clients first. As we have grown, we have added services to respond to those needs and have evolved to Capital CFO+."
Capital CFO+ finds value in the Capital Region Chamber resources such as sharing member news, adding events to the Community Calendar, and using the business directory for contacts.
Their favorite part about living/working in the Capital Region, specifically Saratoga Springs, you get to wake up each morning in an area where most people come to vacation.  "Our little town comes to life in the summer but stays alive all year round."
A fun fact about Capital CFO+ is they get to enjoy the company of what they call their "branch manager" Pearl Rose, a rescue dog and member of the family.  She's a lovely gal and the absolute favorite employee!
One of the kindest testimonials we received from a client about our services is "Your team is extremely knowledgeable, very professional, and working with you have been an overall excellent experience. It is refreshing to interact with another company and walk away with my problem solved with an enjoyable interaction. Thank you Capital CFO."