News
July 27, 2022
Marshall & Sterling Hires Chad Sinko as a Sales Executive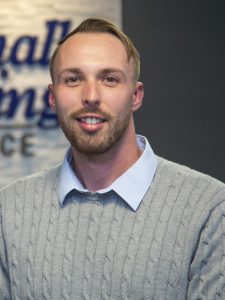 Marshall & Sterling is pleased to announce that Chad Sinko has recently joined their team.
Chad serves as a Sales Executive specializing in commercial property and casualty insurance.
He is a licensed NYS Property & Casualty Insurance Broker and looks forward to helping organizations and businesses understand and manage their risks. Chad earned his Degree in Business Marketing from St. Aquinas College and is looking forward to his future at Marshall & Sterling.