News
February 8, 2023
History Center Welcomes Two New Members to the Board of Trustees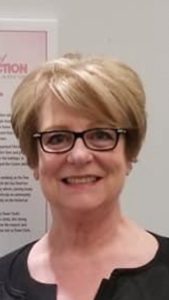 The Saratoga County History Center is pleased to announce the election of two new members to its Board of Trustees, Lynda Bryan and Karen James.  The two new members are from Saratoga County and bring their longstanding knowledge of the region's population to the History Center.
"We are delighted to welcome our new members to the Board of Trustees," said Field Horne, president of the Saratoga County History Center.  "Their commitment to public service and support for cultural enrichment will greatly assist us as we look to the future and ensure that explaining a greater Saratoga begins by understanding its history."
Bryan is the town clerk and municipal historian at Halfmoon.  In addition, she is the president of the Halfmoon Historical Society, responsible for maintaining exhibits and a local research library in its building on the grounds of the town's government campus.  As a liaison between the town of Halfmoon and senior citizens, Bryan is always on the lookout for preserving recent history in today's changing world.
James has a 37-year career in information technology and has retired from New York State as Manager of Data Technology Services.  As part of Wilton's 200th anniversary in 2018, James authored the script for the play, "First Town Meeting: 1818."  After four years as Wilton's town historian, she decided to downsize and move south of Ballston Spa.
The Saratoga County History Center is celebrating its 60th anniversary and is committed to explaining that a greater Saratoga starts by understanding its history.  As part of this commitment, the History Center is installing an immersive exhibition on the history of Saratoga County that will open in spring 2023.  In addition, the History Center's multi-year, multi-platform initiative offers a variety of innovative, stimulating, and educational programs online and in-person across the country.  Learn more about the Saratoga County History Center and program updates at www.brooksidemuseum.org or the Center on Facebook or Twitter @SaratogaCoHistory.