News
November 17, 2021
Drumming Crabs Seafood Comes to Schenectady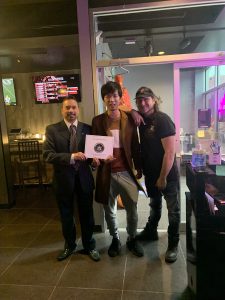 On Friday, November 12 the Chamber took part in a ribbon cutting for the Drumming Crabs Seafood restaurant in Schenectady.  The Chamber was supported by Ambassadors, elected officials and staff of the restaurant.
Drumming Crabs is committed to providing the highest quality dining service to their customers. They serve a variety of seafood dishes with a unique "build your own" option. The atmosphere is casual, while a modern design contribute to a relaxing and enjoyable dining experience.
We invite you to join us and experience for yourself one of the tastiest seafood restaurants.
All ribbon cuttings are sponsored by Saratoga National Bank and Trust Company.