News
June 21, 2023
Double H Ranch Announces Alison Wilcox as Chief Executive Officer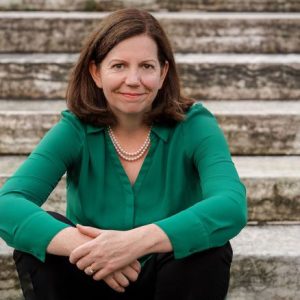 The Double H Ranch, a non-profit organization providing specialized programs and year-round support for children dealing with life-threatening illnesses, today announced the hiring of Alison Wilcox as CEO. Alison will be following in the footsteps of Max Yurenda, who retired after 30 years leading the organization founded by actor and philanthropist Paul Newman and businessman and philanthropist Charley Wood.
"Alison has a wonderful passion for the mission of the Double H Ranch and a respect for our culture. Her experience developing leadership skills for young girls; financial management; and organizational development will inspire the Double H Ranch to grow upon its reputation of excellence as one of the premier non-profits in the Capital District and North Country. By working with our great Double H Ranch team, I am confident Alison will bring great enthusiasm, energy, and engagement in her new role," said Charlie Crew, Board Chairman.
Ms. Wilcox has over 20 years of global experience in non-profit leadership and board governance and has been the CEO of Girl Scouts of Western New York for the past 4 years, and she was COO for 3 years. Prior to that, she was a Senior Strategy Advisor to Girl Scouts of USA, Lead Development Specialist at Delaware North Companies and the Senior VP of Program and Membership of Girls Scouts of Western New York.
Double H's Board of Directors retained the executive search firm Lindauer to conduct a nationwide search following the announcement of Max Yurenda's retirement in June of 2022. The process was detailed, thorough and thoughtful resulting in an outstanding outcome for Double H, an organization that has served over 80,000 children from around the world dealing with a serious or life-threatening illness.
"I am so excited to join the team at Double H Ranch. The mission of Double H is near and dear to my heart because of my own family background, and I am inspired by the powerful impact Double H has on children and their families," said Ms. Wilcox. "I am honored to have the opportunity to serve as the next CEO for this wonderful organization, which has such a strong history and legacy, and obvious commitment and dedication from the entire staff, volunteer, camper, and alumni community."
Ms. Wilcox will officially assume the role of CEO in August 2023 and plans to relocate to New York's Adirondack Park where the Double H Ranch is located.