News
May 12, 2022
Couch White, LLP Announces the addition of attorney Peter V.K. Funk, Jr.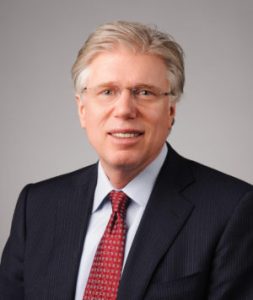 On May 2, Couch White, LLP announced that Peter V. K. Funk, Jr. will become Of Counsel to the firm, effective May 1, 2022. Mr. Funk will help to broaden the reach of Couch White's Energy and Construction Practice Groups in the Capital Region and New York City Metro Area.
"Mr. Funk is a highly respected attorney who brings nearly five decades of experience of practice in energy, utility, and construction law to our firm. His successes as a partner in large, international law firms, and most recently in a boutique law firm that he helped found, will help Couch White as we expand our  energy and construction law practices," said Bob Loughney, Co-Chair of the Energy Practice Group.
Mr. Funk joins Couch White, LLP after co-founding Funk and Zeifer, LLP in 2012. A graduate of Boston University School of Law, Mr. Funk is a member of the American and New York State Bar Associations and the Association of the Bar of the City of New York. He has been admitted to New York State Supreme Court, the U.S. District Courts for the Eastern, Northern and Southern Districts of New York, the U.S. Court of Appeals for the Second Circuit, the Supreme Court of the United States and the U.S. Tax Court.  Prior to practicing law, Mr. Funk served an extended tour with the United States 5th Special Forces Group in the Vietnam War.
"I am extremely excited to begin working with the talented team of attorneys at Couch White, LLP. Their work in energy and construction law is highly regarded by the hundreds of clients  that rely on their expertise. I firmly believe this is a fantastic opportunity for me to contribute immediately to  the positive momentum of Couch White's Energy and Construction practice areas," said Funk.
Mr. Funk has an extensive background in unregulated and regulated electricity and gas together with renewable energy. His energy practice includes CHP, solar power, landfill gas or animal waste bio-methane to power/gas off-take, energy efficiency, energy conservation projects, demand side management and energy-related financings. On the construction side, his practice experience covers energy related construction together with retail store interior construction. His public entity representations have included public housing authorities, municipalities, school districts, hospitals and others regarding energy management and on-site generation projects together with energy procurement. His private energy sector representations have included a broad range of matters for energy services companies, developers and end-users.
For more information about Couch White's energy group, visit https://www.couchwhite.com/practice-areas/energy/,  and for the construction group, visit https://www.couchwhite.com/practice-areas/construction/.
For updates and information about Couch White, visit https://www.couchwhite.com/.