News
November 2, 2022
Consumer Directed Choices Hosts 2022 Constance Laymon Personal Assistant Recognition Awards Ceremony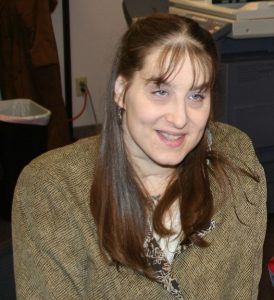 Consumer Directed Choices (CDChoices), a nonprofit corporation providing payroll and administrative services to seniors and people with disabilities who manage their own home care, is hosting its Annual Constance Laymon Personal Assistant Recognition Awards Ceremony November 10. This is the first time in two years that the awards are being held in person since the start of the COVID-19 pandemic.
Caretakers play a necessary role in empowering seniors and people with disabilities with independence by providing support that helps these individuals live happier and healthier.
Individuals with disabilities and seniors who use CDChoices' services (consumers) nominate their deserving caretakers (personal assistants) each year to be recognized and honored for the daily difference they make in the lives of their consumers. Out of those nominated, 25 are chosen and recognized at the event.
The late Constance Laymon founded CDChoices in 1997 to empower people with disabilities to self-direct their own home care. Constance was a consumer herself and understood the invaluable work provided by personal assistants. Two years before suddenly passing on September 21, 2012, at the age of 46, Constance created the Personal Assistant Recognition Award to acknowledge the tireless dedication of personal assistants and those they help. In 2012, CDChoices renamed the event in her honor.
"When we celebrate the Constance Laymon Personal Assistant Recognition Awards, we remember her vision of self-direction for all and keep her dream of empowering independence alive", said Chris Graber, CDChoices' Chief Executive Officer.
The ceremony will take place on Thursday, November 10, 2022, at Albany Marriott, located at 189 Wolf Road, Albany N.Y., 12205. The night will kick-off with a cocktail hour at 5:30 p.m. The ceremony and dinner will begin at 6:30 p.m. with Spectrum News Meteorologist Heather Morrison as the Master of Ceremonies. This is an invitation only event.