News
April 29, 2022
Community Bank Welcomes New Vice President, Commercial Lender
Community Bank is pleased to announce that Sonya E. Young has joined the Capital Region team as vice president, commercial lender.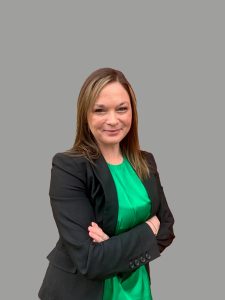 Young brings 14 years of commercial banking experience in the Capital Region to her new role and specializes in commercial and not-for-profit lending. She joins Community Bank from KeyBank, where she was a commercial bank relationship manager in the Albany market. Young started her career at JPMorgan Chase as a middle market credit analyst and progressed to a portfolio underwriter.
"We are excited to welcome Sonya into this key position," President of Commercial Banking Jeffrey Levy said. "Sonya's extensive knowledge and experience in commercial lending within the Capital Region will make her a valuable addition to our team."
Young graduated from the University at Albany with a Bachelor of Science in business with concentrations in finance and management. She has served as chair of the Membership Committee for the Women's Business Council through the Capital Region Chamber of Commerce and is an alumna of the Leadership Tech Valley class of 2014.