News
September 9, 2021
Catholic Charities Welcomes Five New Members to Board of Trustees
Cary, Dejnozka, Rucinski, Stinton, and Wright bring experience in education, fundraising and public service to Catholic Charities' governing body.
Vincent W. Colonno, CEO of Catholic Charities of the Diocese of Albany, today announced the appointment of five new members to the Board of Trustees of Catholic Charities of the Diocese of Albany.
"It is a pleasure to welcome such well-qualified individuals to our Board of Trustees," said Mr. Colonno. "Each brings invaluable expertise in their respective fields and a strong belief in Catholic Charities' mission of serving others with dignity. I look forward to having them on the Board and supporting our efforts to provide outreach and compassionate services to our neighbors in need."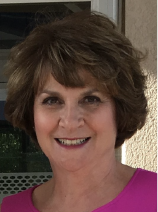 Christine M. Cary joins the Board with over 25 years in public service with the Town of Colonie, including 12 years as the Director of the Senior Resources Department. She has a wealth of experience in service to older adults and caregivers alike and has served with organizations such as Capital District Senior Issues Forum (CDSIF) and the New York State Coalition for the Aging (NYSCA).

Ann Malagisi Dejnozka is the Head of Advancement at the Emma Willard School in Troy, NY. She brings with her over 26 years of experience as a development professional, primarily in educational institutions. She is an active member of the community, volunteering with St. Clements Regional Catholic School, Parkhurst Field Foundation, Leadership Saratoga Program and Saratoga ArtsFest.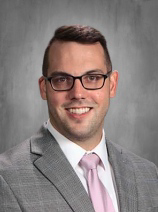 Matthew Rucinski currently serves as the Principal at St. Mary's School in Waterford. Prior to serving as Principal, he was a teacher for seven years and worked as an Operations Manager at Prime Corporate Apts. Matthew brings a diverse background of property, educational and leadership experience to the Board.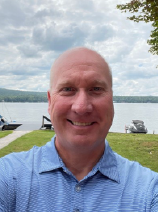 Keith J. Stinton, Esq. is a Managing Director and Counsel for Goldman Sachs Ayco Personal Financial Management. A graduate of Albany Law School, Keith has 28 years of experience in the legal and financial services industry and is active in coordinating volunteer efforts with Catholic Charities.
Christopher Y. Wright is a Director at Coldwell Banker Prime Properties where he oversees education, training and recruiting. He has a long history of volunteering, most recently as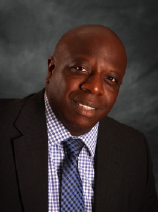 the President of the Women's Council of Realtors for the Capital Region and as a Board Member for Trinity Alliance in Albany. He is a former officer with the US Navy, and advocate for social change and an experienced podcaster.
Catholic Charities Board of Trustees is the governing body for Catholic Charities of the Diocese of Albany.