News
February 22, 2021
Catholic Charities Appoints Paula Jubic Executive Director of Catholic Charities Disabilities Services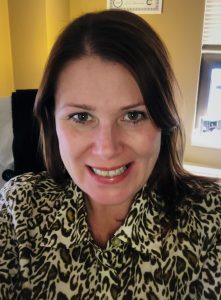 Vincent W. Colonno, CEO of Catholic Charities of the Diocese of Albany, today announced the appointment of Paula Jubic as Executive Director of Catholic Charities Disabilities Services, effective immediately.
Ms. Jubic has an extensive background working with people with intellectual and developmental disabilities and has worked with Catholic Charities Disabilities Services for over 13 years. In that time she developed programs and coordinated services for individuals. She also oversaw many of the day-to-day operations of the agency. Most recently, she served as the agency's Associate Executive Director and looks forward to stepping into the role of Executive Director.
"It's an honor to be able to serve our individuals and families in this new way," said Paula Jubic. "I look forward to further educating our community about the diversity, value and incredible talents that exist in the IDD community."
Prior to coming to Catholic Charities, Ms. Jubic worked as a Home & Community Supports Service Provider for Living Resources. She holds a BA in Psychology from SUNY Albany, a Master of Public Administration from Purdue University Global and is a graduate of The National Leadership Consortium on Developmental Disabilities at the University of Delaware.
"I am thrilled to announce Paula Jubic as the new Executive Director for Catholic Charities Disabilities Services," said Vincent W. Colonno. "She brings a wealth of experience to the role and approaches her job with the utmost care, treating the families and individuals we serve with dignity. I look forward to having her in this position."