News
January 3, 2019
Capital Region Chamber Names Laura Mann as Vice President, Business Growth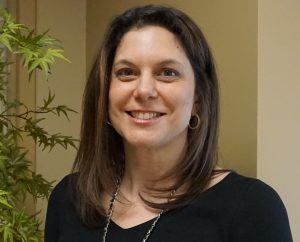 The Capital Region Chamber has selected Laura Mann for its newly created Vice President, Business Growth position. Laura comes to the Chamber with a strong background in working with both early-stage and established businesses.
Mann has experience with economic development organizations and in the private sector. In 2012, she founded FuzeHub, a nonprofit organization that serves as the statewide New York Manufacturing Extension Partnership center. In a prior role with the Center for Economic Growth she served as Program Director, Business Growth Services and provided business consulting to emerging/early-stage tech companies and promoted entrepreneurial activity.
As the Chamber's Vice President, Business Growth, Mann will direct the Chamber's Entrepreneur Boot Camp, a 60- hour training program that guides would-be entrepreneurs and existing businesses through the step-by-step process of starting, operating and managing a business.
She will also lead the Chamber's Propel program, a new initiative that is designed to help second-stage companies with business growth.
Ms. Mann received her MBA from Rensselaer Polytechnic Institute and her bachelor's degree from the State University of New York at Albany.
Ms. Mann can be reached at 518.431.1430 or lmann@capitalregionchamber.com.