News
August 2, 2019
Capital Region Chamber Names Jason Benitez as Vice President, Talent and Inclusion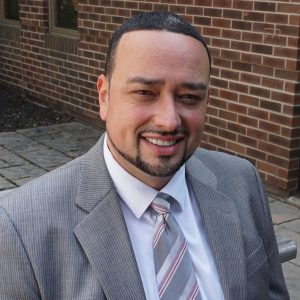 The Capital Region Chamber has selected Jason Benitez as Vice President, Talent and Inclusion. Previously, Benitez was the Associate Dean/Director, Diversity and Inclusion at Union College where he helped implement strategic diversity and inclusion plans to enhance equity practices across the Union College campus. Through his contributions, he helped Union College gain recognition by the National Association of Diversity Officers in Higher Education (NADOHE) as a Higher Education Excellence in Diversity (HEED) awardee for six straight years (2013-2018).
In his new position, Benitez is responsible for strategic direction, guidance and implementation of the Chamber's talent/workforce development and inclusion/diversity initiatives.
"We are excited to have Jason join our team," said Capital Region Chamber President and CEO, Mark Eagan. "His experience will be an asset as the Chamber works to promote the competitive advantage of a diverse and inclusive workforce and region."
Benitez received both his bachelor's degree in Sociology and master's degree in Higher Education Administration from the State University of New York at Albany.
Benitez can be reached at 518.431.1415 or [email protected].