News
May 22, 2020
Business Execs Offer Advice to P-TECH Students for Life in a Pandemic – Virtual World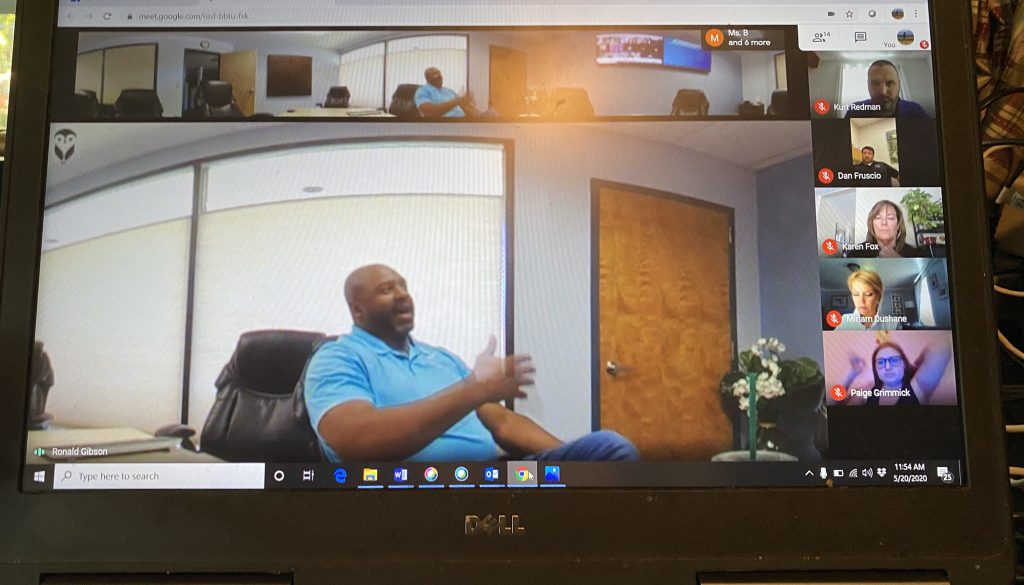 A trio of area business leaders met virtually this week with students in the Capital Region BOCES Pathways in Technology Early College High School (P-TECH) program East Campus at Watervliet High School to discuss a myriad of issues, including life during the COVID19 pandemic.
Miriam Dushane from Alaant Workforce Solutions, Ronald Gibson from ADNET Technologies and Daniel Fruscio from CAP COM Federal Credit Union spent part of a morning meeting with freshmen and sophomores in the innovative regional school.
While the purpose of the meeting was for the business leaders to mentor the students, they also provided the area teens advice about life, growth and how to conduct business and relationships in a virtual world.
"You can use this as an opportunity – especially the ninth and 10th graders – to learn from this and grow. This is hopefully a once in a lifetime issue, but hopefully you can learn flexibility and professionalism and other things from how people around you responded to it," said Gibson.
Fruscio said there are great qualities and skills the students are learning to handle in high school as a result of the pandemic that will prove valuable later in life.
"These are great qualities you are learning right now that will go with you once you attend college, whether it's learning virtually in your dorm room or while you are away on a trip or taking part in meetings from remote locations," he said.
Dushane also offered more profound advice.
"You have to consider in this environment 'What can I do to keep my conscious clean so that I know that I did not put my family or your family at risk'," she told the students.
The cutting-edge, four- to six-year P-TECH program (grades 9-12 and two years of college) prepares students for future careers in the field of science, technology, engineering and math (STEM) through hands-on, project based learning. Depending on their interests, students study at one of two Capital Region sites beginning their freshman year and remain there for the duration of the program.
It also provides students with an opportunity to earn a FREE associates degree.
Offered to students throughout the region through a consortium that includes Capital Region BOCES, the Capital Region Chamber, Hudson Valley Community College and SUNY Schenectady County Community College, P-TECH offers a distinct pathway that leads to an associate's degree from a neighboring college in Computer Science, Computer Information Systems or Cybersecurity.