News
August 29, 2019
BlueShield of Northeastern New York Names New Regional Executive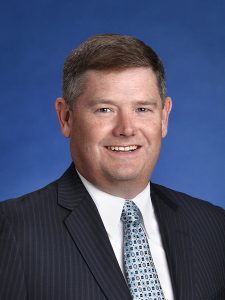 David W. Anderson, president and CEO of HealthNow New York, parent company of BlueShield of Northeastern New York, today named Keith Dolan vice president and regional executive for the health plan.
Dolan has more than 20 years' experience in the insurance industry, most recently serving as senior vice president, and a member of the Board of Directors, for Rose & Kiernan, Inc., a well-respected Capital District insurance brokerage and employee benefits consultant. Dolan also served in a variety of roles in sales and management with other insurance carriers and consultants.
A dynamic and accomplished leader, Dolan will provide oversight of the strategic direction and operation of BlueShield, which serves more than 120,000 members across 13 counties in the Capital Region. Dolan will work collaboratively to identify growth opportunities, while sustaining and building strong relationships with the community, local employers and health care partners.
"Keith is an accomplished leader with significant health care and insurance expertise and achievement," said Anderson. "I'm confident that his leadership will support and enrich our company's 70- year legacy as a community-based, not-for-profit health plan while helping to shape our future."
A resident of Malta, Dolan attended Villanova University.
"I am excited and humbled by the opportunity to be part of an organization that has a long history of supporting our community," said Dolan. "I look forward to leading the tremendous team at BlueShield to fulfill our commitment to improve the lives of our members and community as a whole."
The local health plan's more than 70-year commitment and connection to the Capital Region, its 200 employees, and the region's growth are highlighted in a recent report and video that can be viewed at www.bsneny.com/communitystory.