News
March 17, 2023
Bank Promotes Danielle A. Pelletier to Troy Branch Manager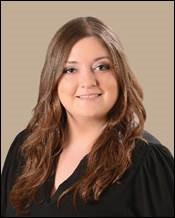 Saratoga National Bank and Trust Company is pleased to announce the promotion of Danielle A. Pelletier to Branch Manager of the Troy Office.
Ms. Pelletier joined the bank in 2015 as a Teller and was promoted to Assistant Branch Manager in 2022.
In her role as Branch Manager, Ms. Pelletier is responsible for cultivating business relationships, managing and coaching staff and providing banking services to Rensselaer County communities. She brings more than 10 years of banking experience to the position, eight of which have been spent with Saratoga National Bank.
Ms. Pelletier is active in her community, serving as a tutor with Literacy Volunteers of Rensselaer County. She is a Stillwater, N.Y. native and currently lives in Petersburg, N.Y.