News
November 10, 2022
Bank Appoints Choudhury as Clifton Park Branch Manager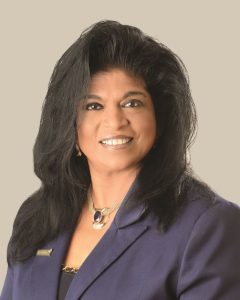 Saratoga National Bank and Trust Company recently appointed A. Kishani Choudhury as Branch Manager of the Clifton Park Office.
Ms. Choudhury joined the bank in 2018 as a Business Development Officer and was most recently Branch Manager of the Schenectady Office.
In her Clifton Park Office role, she manages the staff and branch operations to deliver quality customer service while strengthening established relationships. She brings almost 20 years of banking experience to the position.
Ms. Choudhury is active in her community, serving on the Women In Business committee for the Southern Saratoga Chamber, as a member of Schenectady Business and Professional Women's Club, a member of Business Network International and as a children's ministry leader in her church. She currently lives in Malta, N.Y.