News
April 22, 2021
ACV Enviro Opens New Location in Albany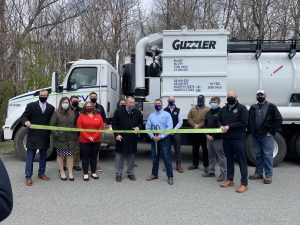 The Chamber could not have thought of a more perfect ribbon cutting to be part of on Earth Day! ACV Enviro cut the ceremonial ribbon on April 22nd for their new location in Albany, NY.  The Chamber, alongside local officials, helped bring some warmth to this cold April day by supporting a great new business in the area.
The new facility is an operational hub for hazardous and non-hazardous waste services and solutions for ACV Enviro's growing customer base in the area. ACV Enviro is devoted to the community and are known for maintaining regulatory and safety procedures alongside their high level of customer satisfaction. The Albany location expands upon ACV Enviro's established service centers and TSD facilities in New York, New Jersey, Connecticut, Indiana, Maine, Maryland, Massachusetts, Pennsylvania, New Hampshire and Rhode Island.
All ribbon cuttings are sponsored by Saratoga National Bank & Trust Company.