News
December 3, 2021
518 Donuts Cuts the Ceremonial Ribbon in Clifton Park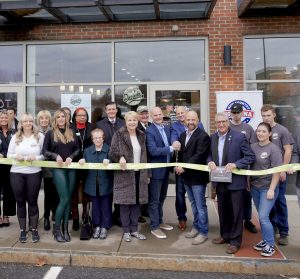 The Chamber was happy to celebrate the official opening of 518 Donuts in Clifton Park. The Chamber was joined by state and town elected officials, Chamber Ambassadors, family, staff and friends.
518 Donuts was founded by three local individuals who have a deep passion for their 518 community and a true appreciation for quality foods. Inspired by their travels across the US, they decided to bring the unbelievably unique combinations of fresh donuts and gourmet fried chicken to the Capital Region … and it is a taste combination that does not disappoint! Even though all three partners have deep roots in Troy, NY, their residency in Clifton Park and Halfmoon drove them to open their first store right in their own backyard. However, it did not take them long to get back to their roots, as they are currently constructing their second flagship store in downtown Troy, which will open in early 2022.
Visit 518 Donuts at 7 Southside Drive in Clifton Park to enjoy class donut flavors like cinnamon sugar, strawberry frosted, chocolate glazed, and blueberry, as well as a selection of premium flavors including cookies & cream and maple bacon. Or, you can try their selection of gourmet sandwiches and chicken tenders, with the real magic happening with their chicken fried dough: gourmet tenders wrapped in donut batter with powdered sugar.
All ribbon cuttings are sponsored by Saratoga National Bank and Trust Company.