Magical Christmas Markets of Austria & Germany
Join us in uncovering the unique charms of Austria and Germany, and the incredible "Christkindlesmarkt" (Christmas market)!
Travel Dates: December 7 – 14, 2019

FREE Information Session
Wednesday, April 10, 2019 | 6 p.m.
Capital Region Chamber Albany Office
5 Computer Drive South,  Colonie, NY 12205
RSVP to Sharon Cutler at 518.431.1436.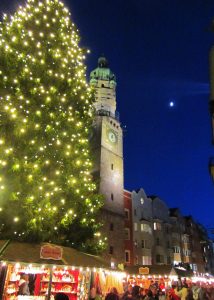 Must-see inclusions:
Touring Munich to see the Glockenspiel* and Olympic Park
Visiting the picture-perfect Bavarian Alpine village of Oberammergau
Culinary inclusions:
Delighting in dinner at the 1,200-year-old St. Peter's Restaurant, Austria's oldest
Experiencing a strudel demonstration and learn the history behind the traditional dessert
Collette Experiences:
Experiencing the 600-year-old holiday tradition of the "Christkindlesmarkt"
Venturing by train to Seefeld for a horse-drawn carriage ride and taste of schnapps
Unwinding and shop for handmade crafts in the heart of the Alps
Complete itinerary and details | Download the brochure
For more information or to register for this trip, please contact Jean Gagnon, Plaza Travel Center, at 518.785.3338 or [email protected].