Business Library
Planning the Good Retirement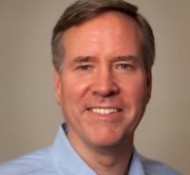 John Allen - Retirement Transition Coach | Performance Matters, Inc.
Most people ease into retirement without much thought.
But Jon Allen, a retirement transition coach, says that's not always the best way to move into the golden years.
"People plan for vacations," says Allen, who is also an Albany-area management consultant and an executive coach. "Shouldn't they plan their retirements too?"
We asked Allen a few questions to learn what services are provided by retirement transition coaches, who focus on planning the non-financial aspects of retirement. Here's what we learned.
Q. How is this service different from what my financial planner or CPA is trying to get me to do?
Allen: Financial planners focus on the dollars and cents of retirement, which is crucial. But they don't get into the other life issues that you'll have to face in retirement. A retirement coach works with you on quality-of-life questions: What will give you satisfaction in retirement? What pitfalls can you avoid? How do you find a balance between work and play and all the other things to do?
Q. What are some specific issues a retirement coach addresses?
Allen: While the approach is holistic, people decide their focus. For some, living an active, healthy life might be a top priority. For others, it may be figuring out the best mix of part-time work and meaningful volunteering or how to keep social networks — one of the keys to a happy life — strong. Some people want to plan how to avoid marital stresses that arise with two people in the house. Using specific tools, we come up with your definition of a good retirement, make a plan, and review it over time.

Q. What's in the plan?
Allen: It includes general goals and concrete steps you need to reach those goals. It's written, like a mini-business plan, but it's for you.
Q. Most people I know figure out retirement as they go. What's wrong with that approach?
Allen: Many people do it that way, but approximately 40 percent of men experience some depression when they retire, something women are susceptible to as well, and planning can help avoid that. I'm a planner by nature and profession, so my assumption is that you'll have more success if you plan. That's true of any phase of your life — leaving college or a career change, for example — and for retirement too.
Q. Couldn't I do the planning myself?
Allen: Sure. But the retirement coach has experience helping people create satisfying retirements. They've also digested the literature in this field, and know the questionnaires and other diagnostics that can streamline the process, saving you time.
Q. When should I start planning my retirement?
Allen: As far as turning dreams of your retirement into a concrete plan, I recommend starting a year or two before retirement.
Q. What should I do to get started?
Allen: Check out retirement transition coaches in your area. You probably want to interview them about their approach and make sure you're comfortable with them before you commit.
Q. How long does a coach usually work with someone?
Allen: It varies, but I typically do about half-a-dozen sessions that each last about an hour over a span of about three months. That's concentrated enough to stay focused, but it provides enough breathing room to reflect on important questions, such as: What did you always want to do, but didn't have time for? What's on your bucket list? What are the satisfactions you want to weave into your retirement days? Those are fun questions to explore.

Based in Clifton Park, NY, Jon Allen has worked for a decade as the principal of Performance Matters, Inc., as an executive coach, a career-change counselor, and a retirement transition coach. He also helps businesses and non-profits to employ best practices in governance and strategic planning. Previously, Jon spent 25 years in executive positions in the commercial banking and senior living industry, and served as Executive Director for Glen Eddy, the senior living community in Niskayuna, NY.
Jon also serves on the Board of Northern Rivers Family Services Corporation, and on the Board for Wesley Health. He holds an MBA in marketing and a bachelor's degree in management and can be reached at [email protected] or at 518-527-4930. You can access his full bio at www.linkedin.com.