Business Library
A Look at Sales in the Post Pandemic World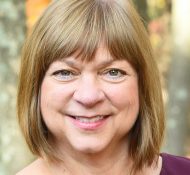 Denise Horan - Principal | Integrated Management & Sales Consulting
"When written in Chinese the word crisis is composed of two characters – one represents danger; the other represents opportunity."  – John F. Kennedy
Sales professionals have spent decades "out in the field" – building relationships, bonding, reading body language and even entertaining. That all stopped in March of 2020. Everyone was sent home. Of course, we were hoping it was short lived, only a temporary break. Months later we know that many of the changes are permanent, not temporary.
So, can the sales force of today survive?  Absolutely!  Sales professionals are resilient. They are tough, can recover quickly and are able to cope with change and even a crisis. But they may have to reinvent themselves to survive. We are hearing about companies that are "pivoting" for survival and it appears many sales people will need to adjust as well.
Sales professionals see opportunity. They are trained to seek opportunities. That will continue. What they will need to do is brush up on some skills, change their mindset and revisit their value propositions.
Let's look at what we can do to prepare to return stronger than we left.
1. Communication
Most sales professionals are good communicators. They have to use that skill. For decades the primary communication was verbal. We talked on the phone and in person. We were warm, sometimes affectionate with handshakes and hugs and body language bonding. As time went on, we started writing more emails and even text messages. Now we will need to embrace many communication skills including great phone skills, video conferencing skills and writing skills to mention the basics. "Social distancing" forces a different type of bonding. It will be important to connect in other ways.
2. Technology
Although many of us have improved with respect to technology, we will now need to take another leap so we are not left behind. Many of us will be working at home (at least part of the time). That means we need to update equipment, connections, phones, databases, screens and more. We all need to be aware of video conferencing options and learn to sell using video conferencing. We need to present products and services, give demos and hold some productive conversations.
3. Make Yourself into a "brand"
In the next few years, at least, sales people will not be present in offices or making regular visits. Top of mind awareness need to come other ways.  It will be extremely important to have marketing support to help with visibility. It will also be important to use social media since screen time has skyrocketed in such a short time. It is so important to be sure that all of your social media platforms are up to date, are accessible to searches, are professional and make an impact. Marketing yourself as an expert, an educator, a problem solver with relevance will attract prospects. You need to offer value and solutions. You need to create opportunity. And your message must be consistent across all communication tools.
4. Revisit target industries and target markets
This pandemic created new opportunities for creative business owners and it also killed a few industries on the way. People are spending more time at home. More purchases are made online. Even our entertainment has changed. Some of the obvious industries to watch include: healthcare, technology, cybersecurity, data collection, home improvements, gaming and esports. With cleanliness on the forefront, there will be a new look at clean energy, robotics and artificial intelligence. I am sure there will be many changes over the next year.
"Changing times require changing minds"  – unknown
The world changed drastically in a very short time. We were all forced to find ways to keep our businesses going while working remotely.  It is amazing how people can "pivot" and adjust just to survive. The uncertainty we are living through adds to everyone's stress level. It will be important for sales management to support and assist. And it will be most important for sales professionals to keep up with trends, industry changes and new technologies.
We seem to be entering a time of nationalism, American made, big government, and big Tech. It's important to watch the trends to be a better educator and to discuss opportunities that will help clients. Sales professionals are needed to rebuild a fragile economy. They have a great opportunity to shine! Productivity, resilience and problem solving will be the factors that distinguish the best performers.